Embrace Kayaking in Florida. Kayaking is a beautiful way to enjoy nature. There's a great spot to go kayaking in Florida.
What is a Kayak?
A kayak is a canoe-like boat that you power through the water with a double-bladed paddle. You usually sit with your legs facing forward at the bottom of the boat, but there are kayaks where you sit on top of the vessel. There are also inflatable kayaks.
Why Do People Love to Kayak?
There are many reasons people love to go kayaking.
A fun way to exercise
Commune with nature
Peaceful activity
Chance to slow down
No age limits
Great family activity
What Weather is Best for Kayaking?
There is no wrong time for a kayaking adventure, but there are better and best times.
Winter
In warmer climates, like Florida, many people find the winter months the best time to go kayaking. There tend to be fewer storms from late October through early March, so it is easier to control the kayak.
In the Sunshine State, it is also the time of year when many migratory birds are visiting. Additionally, it is often easier to spot wildlife during the winter months.
Summer
Summer can also be a great time to go kayaking if you watch the weather. You do not want to go kayaking if a thunderstorm is brewing.
Therefore, if you are going to enjoy this sport in Florida during the summer, consider going in the morning before the heat of the day arrives. Additionally, summertime kayaking adventures allow you to enjoy the cooler temperatures on the water instead of the oppressive heat found in the city.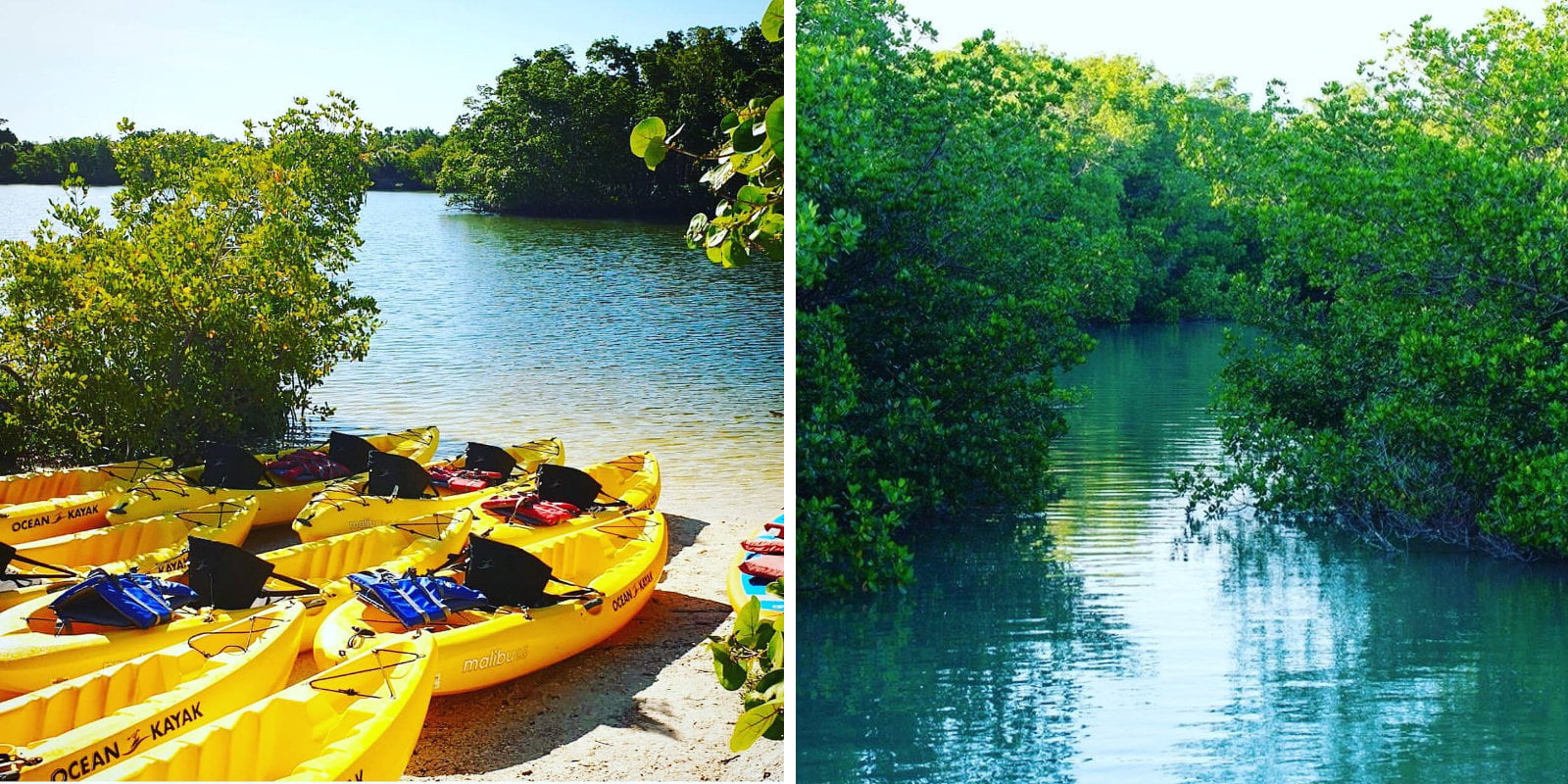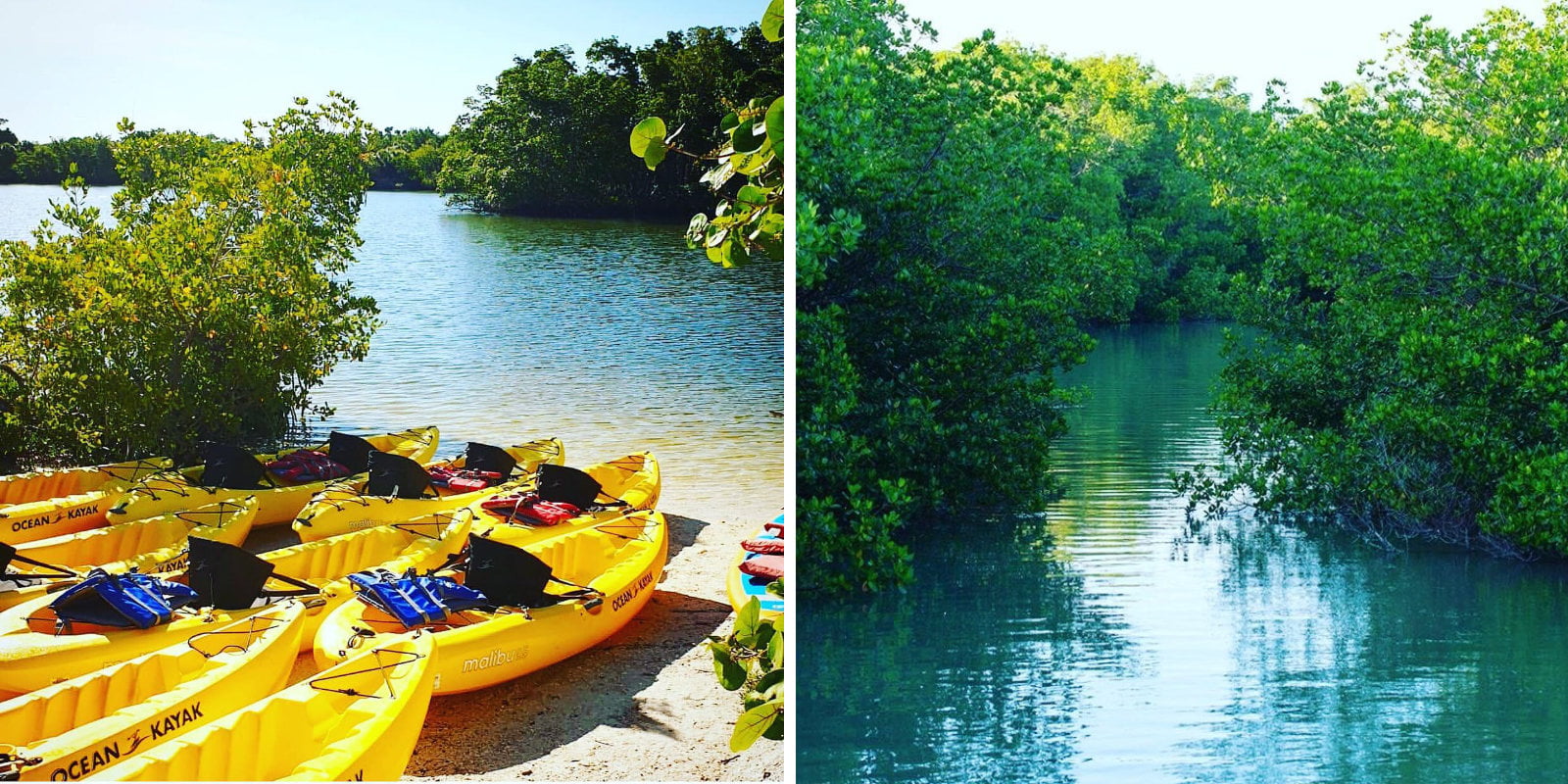 Where to Go Kayaking in Florida?
One of the best places to go kayaking in Florida is Lover's Key State Park near Bonita Springs. The 2.5-miles of waterway trails give you plenty of opportunities to see manatees, alligators, osprey, and eagles. Do not be surprised when a dolphin's fin breaks through the water near your kayak.
Lover's Key Red Mangrove Grove
You will also want to explore the red mangrove forest. Nature abounds in this watery wonderland, where you will often see white ibises using their bright pink bills to pluck fish from the waters near your kayak. You may also see brown pelicans and roseate spoonbills as you paddle along. These groves are disappearing from the state, and you will want to see them and the birds and animals that live there in near pristine condition.