The Best biking and hiking trails on Fort Myers Beach
5 miles of hiking and biking in Lovers Key State park bring you back to old Florida
Enjoy over 5 miles of bike trails including the Black Island Trail through a maritime hammock. The winding trails transition from hard packed sand, to grassy trails, and challenging sugar sand. The hills are an exciting start to this great trail. Several shortcuts are available to create new routes so you never have to experience the same ride. Short cut number 2 leads to a freshwater pond where the resident gator lives on the island with her family. The black island trail also follows the 2.5 mile estuary and has several overlooks with comfortable benches for wildlife viewing.
Hikers and bikers are often able to see manatees playing in the estuary and dolphins jumping as they come to fish. Tarpons rolling in the brackish water makes Black Island a great place to fish. Continue on the service road toward north beach looking for a small sign on the right that says nature trail. This is the Eagle trail on Black Island. It is an exciting twisting turning trail that cuts through the estuary between the trails of the Black Island. Bring your own bike or you can rent one from the gift shop in parking lot 1.
Children's Bikes or Bikes With Baby Seat
*
Please call to inquire about the availability of bikes with baby seat or children's bikes
Helmets and baskets are available at no additional cost.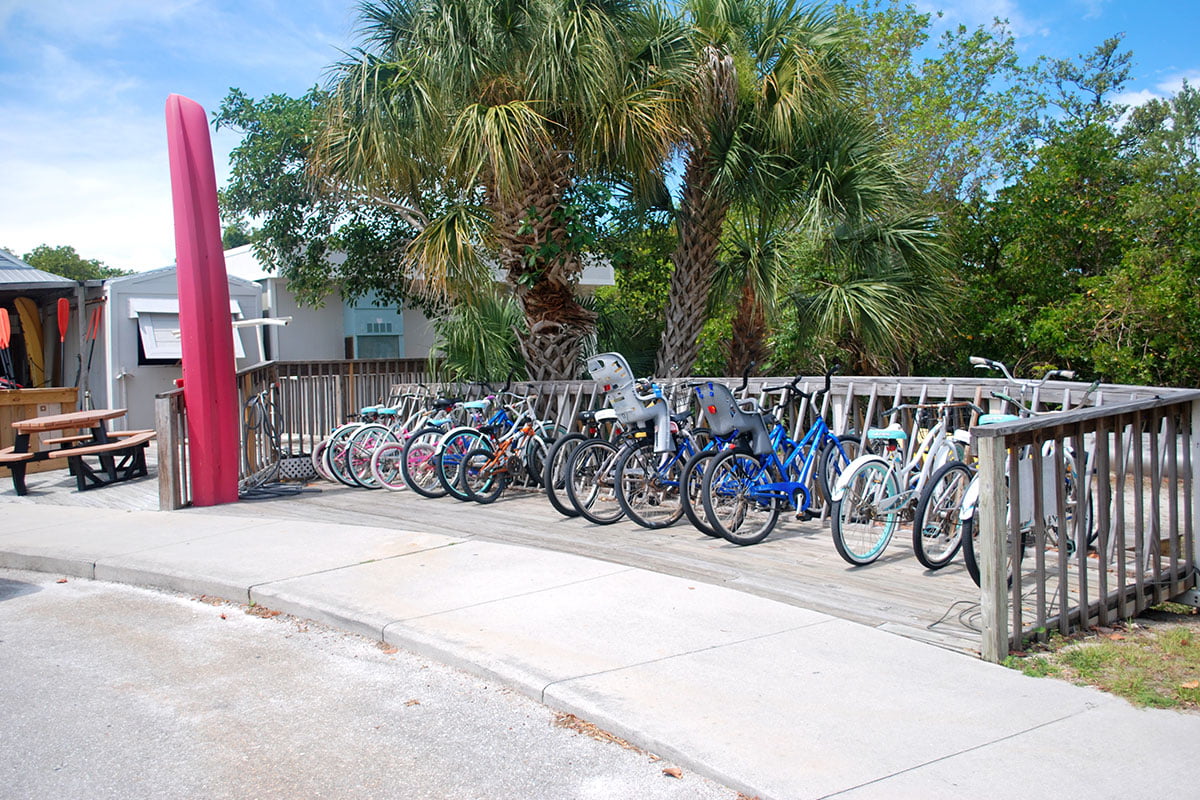 For Those Who Want To Extend Their Trip
When you have completed the black Island hiking/biking trails, take the bikes and head down to the beach. When you come over the second bridge you will see the gazebo on the beach. Before you head for the shade, grab a Blue Bunny ice cream from Hurricane Charlie's on the Beach.
Call Us for more information: 239-765-7788