Lovers Key State Park, located south of Fort Myers, offers more to do than enjoy the waves. There are lots of adventures waiting on both the white sand and in the water. Those who want to go beyond the tourist beaches can find all they need to for relaxation on these barrier islands.
Lovers Key is actually four barrier islands that nearly became the scene of high powered development. The area suffered when crews uprooted the mangroves and dredged the canals. The land came under state ownership in 1983. After 27 years, few can see the damage left by the attempt. The area is once again pristine with all types of wildlife from manatees and dolphins to waterfowl.
Note that parking is on Black Island, but a tram will transport you to the lovely Lovers Key State Park beaches. Once parked, there are plenty of activities to fill your day even if you don't want to swim.
Watch the manatees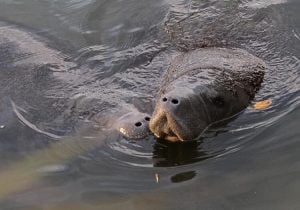 Most people think you have to physically get in the water to spot a manatee, but that isn't true. In fact, you may find a group of them welcoming you before you even pay the $8 per car admission fee!
An area in front of a viewing deck, located inside the park before you get to the admission window, is the spot where manatees love to hang out. It is fine to look in the area to see if they are there and watch them.
If you'd enjoy a closer look, or want to explore a wider area in your quest to spot a manatee, renting a canoe or kayak will allow you to access more of the park's waterways.
Kayak
Lovers Key State Park is a paradise for kayakers. There are two types of kayak trips you can take there. There is a five-mile roundtrip paddling trail that allows you to explore the waterways of the expansive park. Things you will encounter on the route of canals lined with mangroves include a number of birds, manatees and, yes, even alligators.
Those who want to try something more challenging can wind their way along the Calusa Blueway paddling trail. Lovers Key State Park is on the trail along with the Mound Key Archeology Site. This is an island that was the hub of civilization 2,000 years ago when the Calusa Indian kingdom reigned. Many looking for a demanding paddling excursion kayak from Lovers Key to Mound Key.
This trip takes you through Estero Bay, where the open water gives you a prime opportunity to see both manatees and dolphins and can be experienced as a guided tour. Be aware that open water also comes with chop and wind.
Use the trails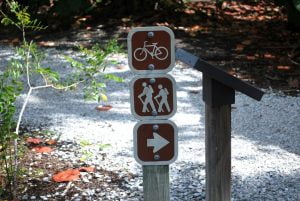 Lover Key State Park trails are used for both hiking and biking. There are two trails that are each a little more than two miles. Understand that you will need fat tires on your bike to travel the trails.
Those who prefer to walk the beach will enjoy the 2.5-mile natural shoreline beach.
Birdwatch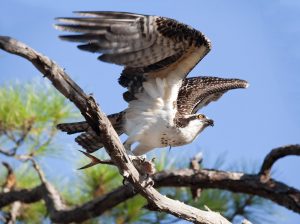 Lovers Key State Park has plenty of natural beauty all year long and that makes it perfect for bird watching. Some of the types of birds you'll find there are birds nesting on the shore like oystercatchers, willets and black skimmers. There are also osprey and two active eagle's nests that are also in the park.
Take pictures
Photographers love Lovers Key State Park and it is an awesome place to practice your hobby. From the gazebo on the beach to the white bleached trees and the wildlife living along the waterways, Lovers Key offers a budding photographers many chances to capture life in its most natural form.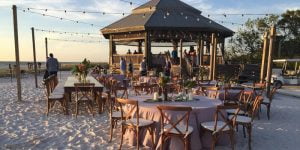 Many couples love the area so much they marry in the gazebo. It would serve you well to plan ahead in case there is a wedding.
For those who take their dogs everywhere, the area has a dog beach located south of the state park that your pawed pet would love. It is popular with both locals and tourists.
Those looking for something different to do and who love nature will enjoy spending time at this barrier island. Lovers Key State Park will give you a different view of daily life in sunny Florida and a unique perspective on natural beauty.