No matter how old they get, it's never easy for a parent to watch their little ones grow up. One minute, your baby is graduating from kindergarten and the next, they're about to be done with high school!
The years really do fly by, which is why you have to make the most of every second. Some moments are worth celebrating as much as possible, though, like your child's sweet 16.
Turning 16 is a big deal. It means getting a driver's license, a little more independence, and being one step closer to the big 18 and the fun of 21.
If your child is about to reach this age, consider throwing their sweet 16 at Lovers Key beach this year. For a little help making the party happen, check out the guide below.
Start Planning Long in Advance
The last thing you want to do when planning a sweet 16 is to come up with ideas just a few weeks before the big day. You should be handling all the details long in advance. This way, the whole family can enjoy the celebration when your child's birthday arrives.
The main things to take care of for a birthday at Lovers Key are:
Make the Guest List and Send Invitations
First things first, ask yourself how many people you want to have at the party. Do you want to keep it small and intimate or throw an all-out beach bash? Either way, the more accurate of a headcount you have, the better.
Sit down with your child and ask them who they'd like to invite. Talk about everyone from their athletic team at school to childhood friends and close family members.
Then, send out the invitations. It's best to do this anywhere from a month in advance to two weeks out. This gives people a reasonable amount of time to put the party on their calendar without having other things interfere.
As an added sweet 16 touch, make the invitations beach-themed to get everyone excited for a day at Lovers Key.
Check Lovers Key Availability
Speaking of spending the day at Lovers Key, make sure you'll have the necessary space to host everyone!
Showing up and setting up tents on your own won't do for a sweet 16. Instead, contact Lovers Key and ask about renting event space. This makes the planning much easier on your end and the day-of more enjoyable for all. It takes classic beach party ideas and steps things up a notch with a private gazebo, a beautiful view, and plenty of fun activities.
Play up the Beach Theme
Once all the basics of the sweet 16 at Lovers Key beach are established, it's time to focus on the details. Think about the decorations for the gazebo, what you're going to wear, and what everyone's going to do, too.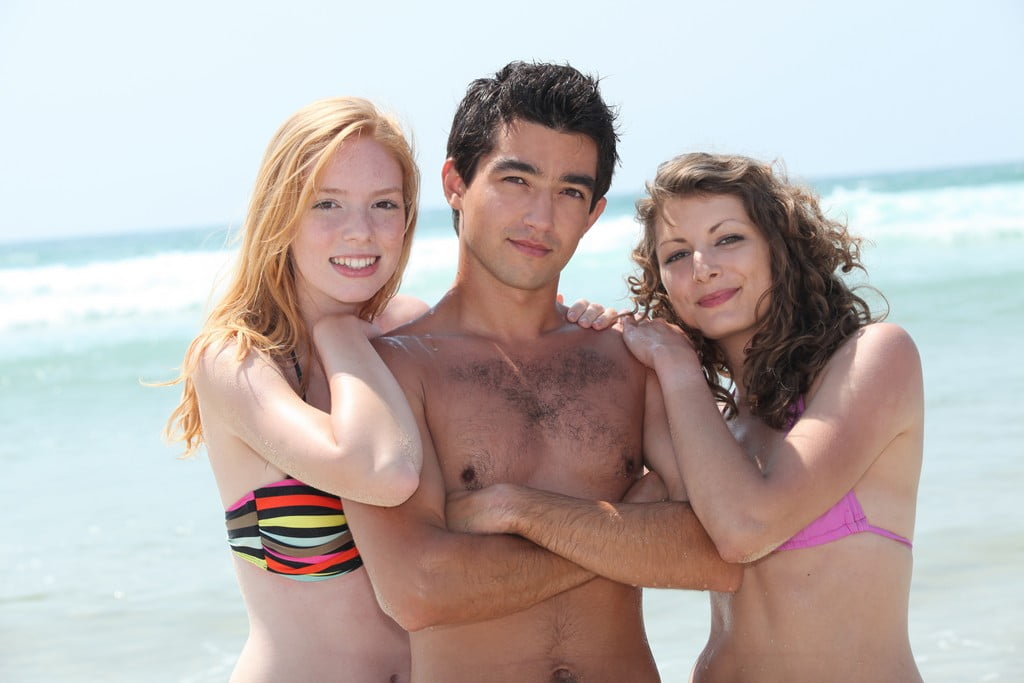 Get Fun Decorations and Good Food
Although getting a gazebo on Lovers Key is a nice touch, you shouldn't stop there. Get cloth streamers, charming table decorations, and maybe a few leis, too. These make the beach day really come to life and create an excellent backdrop for party pictures.
Keep in mind, however, that this is natural beach habitat. You wouldn't want your decor ending up in a tree or in the water where wildlife can get tangled in it. Decorations that are natural (such as shells), biodegradable, or can be securely fastened, are therefore your best options. Give us a call if you need some ideas or guidelines.
Don't forget you're going to need snacks to keep the party going from start to finish. Think of good food that can last all day on the beach, like fresh fruit, chips and pretzels, and sandwiches or other easy, light meals. Get plenty of ice and a big cooler for drinks, too.
Buy Cute Outfits
Since it is your child's sweet 16, consider buying them a new swimsuit for their special day. Also, make sure everyone in the family has sunglasses and a cover-up.
The beach is all fun and games until someone gets a sunburn. Keep your family safe and in style with the proper outfit planning before the party day.
Plan Beach Activities
Last but not least, think about what you'd like everyone to do once they arrive! Snacks, good company, and a fun playlist get the party started. But, these things won't entertain everyone all day.
Look into kayaking and paddleboarding at Lovers Key and fishing, too. Remember to bring a few fun summer floaties for the water and maybe a game of cornhole as well.
How to Have the Best Sweet 16 at Lovers Key Beach: Have Fun!
No matter how much planning you put into a sweet 16 at Lovers Key beach, the point is to have fun. Sit back, relax, and let the beach do the rest.
After all, how can you have a bad day with such a beautiful setting and great company to share it with? Your child is sure always to remember this special celebration, and everyone is guaranteed to have tons of fun.
To contact us and check availability for an event, click here!
Lovers Key Adventures
8700 Estero Blvd,
Fort Myers Beach, FL 33931
239-765-7788